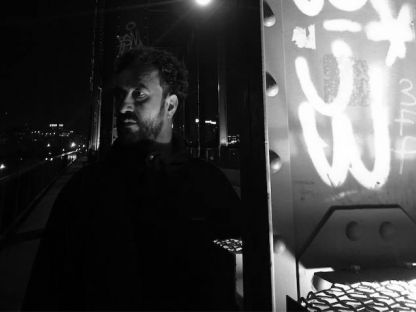 Powered by Duplex Festival & Gute Nacht
Die Motoren heulen auf, das Cockpit zittert, unser Raumschiff verlässt die Startrampe und markiert den Beginn der zweiten Vorschau des DUPLEX FESTIVALS 2018, aber auch den unserer interstellaren Reise! An Board das Genfer Duo SYSTEM 8 mit raum- und zeitlosem Ambient, NEW MEXICO aus Freiburg und ihr Synth-Desert-Rock, VEIL OF LIGHT, Zürcher Duo des Labels "aufnahme + wiedergabe", mit Industrial-Post-Wave-Synth-Punk und der Berner Kosmonaut und DJ ALEX LIKE.
Les moteurs vrombissent, le cockpit tremble, notre vaisseau s'élève de la zone de lancement, marquant le début de la deuxième Pré-Party du DUPLEX FESTIVAL 2018, mais également celui de notre voyage interstellaire ! Aux commandes, SYSTEM 8, duo genevois pour un live machines ambiant et spatio-temporel. NOUVEAU-MEXIQUE, duo interstellaire fribourgeois et leur électronique synth rock désertique. VEIL OF LIGHT, duo zurichois signé sur "aufnahme + wiedergabe" et leur wave synth industrial post-punk. DJ set assuré par le cosmonaute bernois ALEX LIKE.
(Text: Nicola Marthaler)