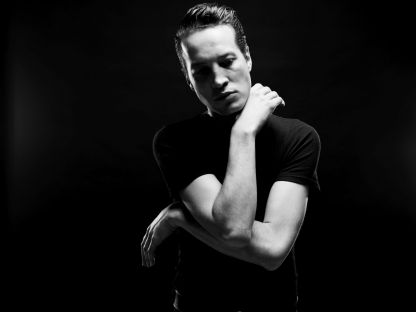 Poetry and thinking about the country and the horses.
Wären die Zufallswürfel anders gefallen, gehörte Marlon Williams bestimmt zum Bonn'schen Inventar. Aufgewachsen auf dem Dorfe, zehn Minuten ausserhalb der Stadt, ein Musikbegeisterter, der sich seine Hör-Komfortzone in progressiv programmierten Spunten ausgeweitet hat. Seinen eigenen Klang fand er aber im Folk und Alt Country, deren narrative Qualitäten es ihm ermöglichen, seine enorm vereinnahmende Stimme und sein Schreibtalent in den Vordergrund zu stellen. Seine Laute und Worte zeugen von Auseinandersetzung, sind voller Ambiguität und Emotionalität. Das ist nicht von gestern, sondern von tief drin. Komm rein, der ist schon lange hier.
Si les dés du hasard avaient atterri différemment, Marlon Williams ferait certainement partie de l'inventaire du Bonn. C'est l'enfant d'un village, à dix minutes de la ville; c'est un passionné de musique qui a élargi sa zone de confort acoustique dans des boites programmés progressivement. Cependant, il a trouvé son propre style dans le folk et la country alternative, dont les qualités narratives lui permettent de mettre en valeur sa voix extrêmement touchante et son talent d'écrivain. Ses sons et ses paroles témoignent d'une contestation débordante d'ambiguïté et d'émotivité. Non, cela ne vient pas de hier, mais profondément de l'intérieur. Entrez donc, il vous attend.
(Text: Valentin Brügger)
Links: